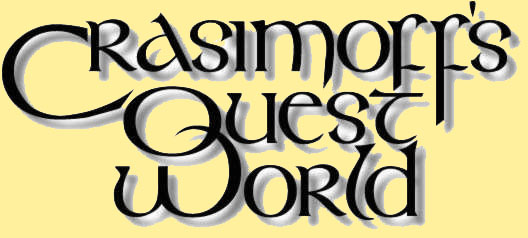 Click here if you want to know more about
playing Crasi Quest...
WELCOME TO PELANDAR'S INDEX
Check out the shop lists for the cities (1-20), towns (21-60) and villages (61-?) of Pelandar, the land of Crasi Quest game 4.
This index is being continually updated - if you have any shop information that has not been included here, please mail me - your help will be greatly appreciated - thanks!
TOTAL SHOP LISTS: 44

New listings posted on 26th April 2001
Sometimes, stocks in shops are depleted, in particular +3 items - if you notice that some shops have run out, or now stock a different range of goods, please mail me the changes.